Increasingly, security and detection systems are incorporating geophysical components in order to detect possible intrusions. Continuous seismic monitoring can be used to detect far-ranging above or below ground activity in seismic "quiet" areas. And larger, global seismic networks can be used for seismic risk prevention, earthquake detection, and early warning systems.
Similarly, as our use of metals and electronics increases unabated, magnetic security networks will become an integral part of security networks. Magnetometers stationed around a facility in an outside perimeter are small, easily hidden, and give clear signals to a perimeter breach if magnetically breached, such as with a moving vehicle. In the increasingly metallic, digital world we live in, it's important that the security systems of the present and future monitor and record data produced from those objects and devices that present a threat.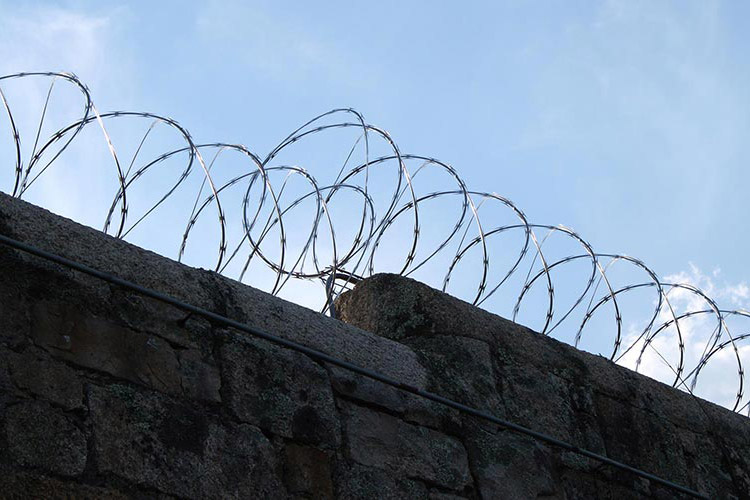 Perimeter & Harbor Entrance Monitoring
MFAM Development Kit
Magnetic perimeter detection, either in land or marine environments, have thus far been impractical due to the size, power, and cost requirements. The MFAM Developer Kit is the first magnetometer powerful yet small enough to be useful in this application. With a clear engineering layout, custom perimeter security systems can be designed around the MFAM magnetometer architecture. This appears especially promising with harbor entrance monitoring, as ships have to travel along the surface of the water and are easily detectable magnetically. MFAM technology can also monitor for magnetic anomalies below the surface too.
Geode Seismograph
For sites where all security concerns need to be addressed and mitigated, there is a strong incentive for seismic monitoring. Remote seismic perimeter monitoring can be used to quickly detect potential security threats at distances far away, and a seismic security network can also be used to verify the accuracy of other security monitoring efforts by acting as a correlating dataset. Seismic triangulation can also pinpoint the location, relative size, and potential depth from miles away.
Tunnel Activity Detection
Geode Seismograph
All across the world, underground exploration is increasing by leaps and bounds. As tunneling technologies decrease in cost, it's also important to establish tunneling activity monitoring networks. When a site needs to stay secure from tunneling efforts/threats, a seismic monitoring network is a useful early warning system. Tunnels that are being constructed within the confines of a seismic monitoring system can be triangulated precisely, for both ditance and depth.
Earthquake Activity Monitoring
Geode Seismograph
Over the years, various companies and government organizations have been hard at work building a global seismograph network. This seismic network has been increasing in resolution yearly, and has led to major breakthroughs in our understanding of deep Earth mechanics, earthquake rupture physics, and earthquake energy propagation. One of the seismographs of choice for new installations is the Geode Exploration Seismograph due to it's rugged design, small size, and low power requirements. Built in GPS functionality and the ability to record continuously allow for placement in less accessible locations.
A high resolution and interconnected seismograph network will allow for better infrastructure planning in order to reduce seismic risk, and will also serve as an early warning network for high probabilty earthquake and tsunami events.